Recently, MarketingProfs, a leading and trusted source for all things content marketing, published a news story about what should have been an innocuous piece of brand research:
Old vs. New Logo – How consumers feel about 6 brand redesigns
The research, conducted by Visual Objects, a portfolio website for create agencies, asked 1,000 American consumers how they feel about six brand redesigns.
Facebook was the first of the six examples: Which do you prefer: the old Facebook logo or the new one?
Huh?
Here's the thing: When 999 out of 1,000 American consumers think of Facebook, they think of the social media platform, not the NASDAQ-listed company. (Don't quote that statistic – we made it up to make a point).
Unless you're a stock analyst, Facebook will almost certainly prompt you to think of this: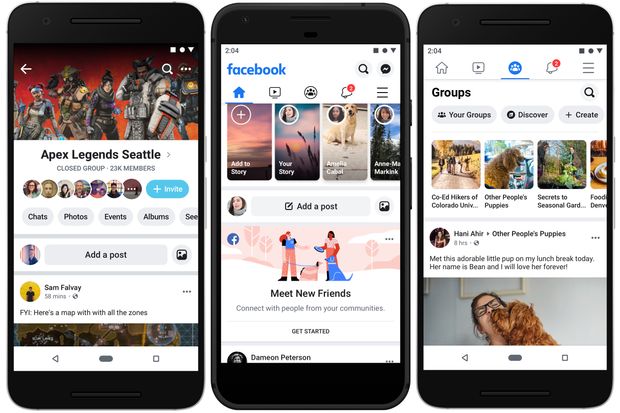 not this: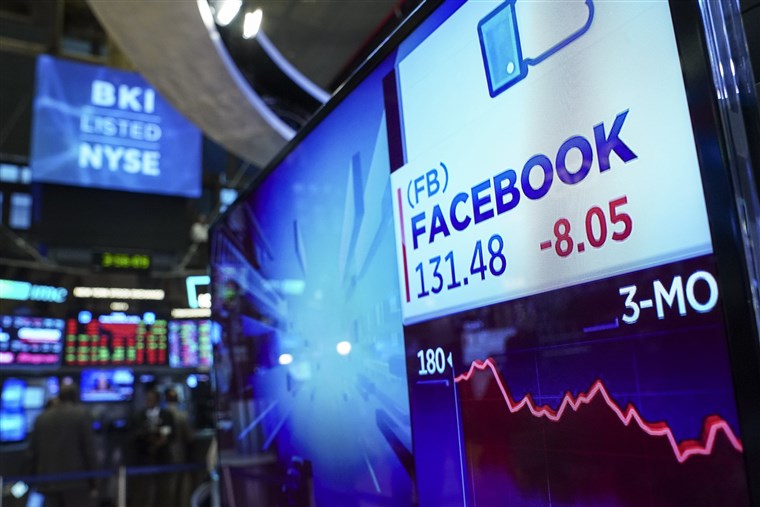 Not surprisingly, the Visual Objects poll sparked an outcry with 80 per cent of respondents objecting to the change of logo.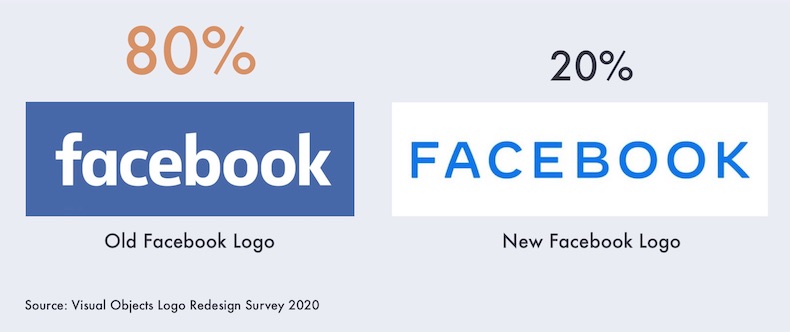 Except there was no change, not really. Not in the way Visual Objects is suggesting.
Facebook hasn't redesigned its logo. The 'new' logo does not represent a brand redesign. It's not a replacement logo like the other five examples in the study.
What Facebook has done is update its company branding to more clearly distinguish the corporation from the product which shares the same name.
As Facebook CMO, Antonio Lucio, explains on the corporation's website:
"Facebook started as a single app. Now, 15 years later, we offer a suite of products that help people connect to their friends and family, find communities and grow businesses.
Today, we're updating our company branding to be clearer about the products that come from Facebook. We're introducing a new company logo and further distinguishing the Facebook company from the Facebook app, which will keep its own branding."
Including Facebook in the survey was misleading, a nonsense. Or was it a publicity grab?
When brands and businesses undertake their own research – however trivial – it must be done with rigour. If the research cannot withstand scrutiny, they risk damaging their reputation and losing credibility.
That's what happened here.
Sloppy journalism spreads fake news
And what about the publishers that amplified the fake news?
In addition to MarketingProfs, the "news story", with Facebook as the hook, has so far been published by at least four other sources with:
These publications are all guilty of amplifying fake news through lazy journalism.
Each publication could have, should have, checked the facts.
Each publication could have, should have, pointed out the flaw in the research or corrected the misleading representation of the Facebook data.
Each publication could have excluded the Facebook example in their reporting of the research.
It's a small but powerful example of how quickly fake news is created and spread. And it's a timely reminder for all of us who work with content – those who create, those who report, those who publish – of the principles of ethical journalism: Truth and Accuracy, Independence, Fairness and Impartiality, Humanity, Accountability.
What's fake news? 
Fake news is news that's fabricated
It's hoaxes
It's misinformation, deceptive
It's propaganda, disinformation
It's the manipulation of facts
It's decontextualised reporting
It's incorrect reporting
It's sloppy reporting
It's legitimately fake (satirical)
It's not news.