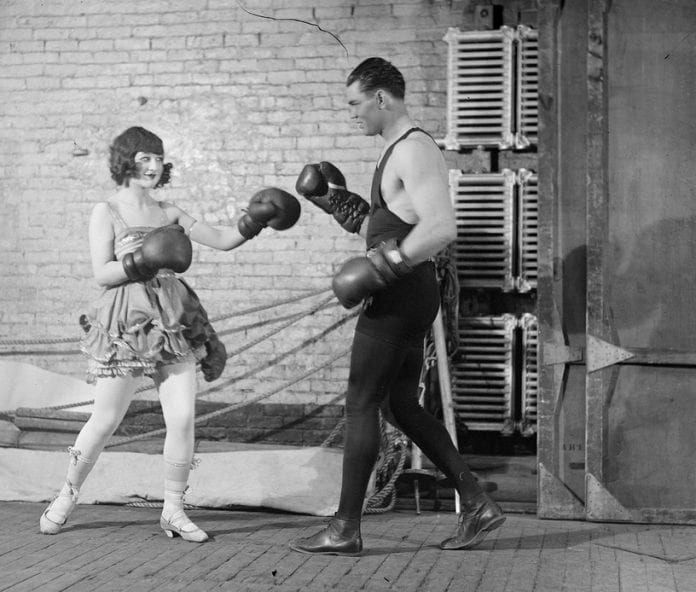 Content marketing works for every industry but it's a match made in heaven for professional services firms. Content marketing helps professional services firms to:
build brand awareness, trust, credibility and authority
educate buyers and influencers
identify and qualify leads
convert prospects to clients (and clients to brand advocates).
It's so effective that the vast majority (89%) of business-to-business marketers now do content marketing. And it's estimated a new piece of content is created every six seconds.
With all that competition, and all that content, how do you stand out? What can you do differently? What can you do better? Here are some content marketing tips to help your professional services firm punch above its weight.
1.  Priortise quality over quantity
If publicists have been guilty of peddling fake news, marketers have been just as guilty of peddling fake content. What's 'fake content'? It's content that is not relevant or valuable to your target audience. It's as simple as that.
If publicists have been guilty of peddling fake news, marketers have been just as guilty of peddling fake content. What's 'fake content'? It's content that is not relevant or valuable to your target audience. | #contentmarketing #b2bmarketing https://t.co/dUW3Mkfsqa pic.twitter.com/lERxT0KL5j

— Market Expertise (@MarketExpertise) April 17, 2018
According to Demand Gen, B2B buyers today progress more than 70% of the way through the decision-making process before ever engaging a sales representative. They're spending more time researching purchases (mostly anonymously), are using more sources to research and evaluate purchases, and are significantly influenced by marketing content.
Your professional services firm must make a positive first impression.
Focus on improving the quality of your content, even if that means you produce less of it. Remember: relevant, engaging, original and valuable.
2.  Co-create content
Content marketing is fraught with challenges. There are time, budgetary and resourcing constraints and many marketers struggle to create original and engaging content. That's why we expect to see a big increase in the amount of co-created content (such as this awesome GDPR event marketing guide which was recently produced by Heinz Marketing and Splash).
For professional services firms, collaborating with a client, supplier, influencer or business partner makes a whole lot of sense:
By sharing the investment you're able to develop content more efficiently.
Content partnerships can enable you to create more ambitious content – for example, to produce content in formats in which you may be less experienced.
Content partnerships give you organic access to your collaborator's audiences (alignment of your audience being integral to a successful partnership).
Particularly if the collaboration is long-term, these partnerships can create a point of difference for both (or all) participants.
Content collaborations provide an opportunity to exchange brand equity and influence through endorsement and association. This halo effect can be especially powerful for smaller, younger and lesser-known services brands.
3.  Be a content curator
Why would a services brand invest time and effort in curating other people's content? Here are two compelling reasons:
Curating content builds trust. When you curate content, you demonstrably put your audience's needs first. You invest time and effort to identify relevant, high-quality content which your audience will want to read, watch or listen to. Do that consistently and you'll earn a reputation for being an expert in your field as well as a reliable source of information.
Curated content provides validation. As noted by SalesFusion,
"…having another person or brand back up the same message you're promoting can go a long way toward building trust with your target audience. The more well-known and trustworthy the source of the content you curate, the more this point rings true."
4.  Incorporate original research into your content plan
According to the State of B2B Marketing 2017, only 37 per cent of B2B marketers use original research for content marketing purposes. That's low considering original research can help you to demonstrate thought leadership, achieve immensely valuable 'earned media', and gain access to previously inaccessible C-suite executives, bureaucrats and politicians.
The proviso, of course, is that your methodology, analysis and commentary withstand the scrutiny of your stakeholders.
Given the considerable benefits, incorporate research into your content marketing plan (and be careful to avoid the pitfalls).
5.  Appreciate your evergreen content
Evergreen content – content which is continually relevant and does not substantially date – is highly valuable and is not difficult to create or maintain. How-to guides, frequently asked questions, checklists, roundups, glossaries and case studies are all examples of evergreen content which are routinely produced by professional services firms.
It's time for your firm to take full advantage of this content category. Identify, update and repurpose your evergreen content. Don't allow it to become stale or buried. Otherwise, you'll miss out on the search engine and backlink benefits.
6.  Embrace paid media
Product and consumer marketers have a better understanding of why it pays to integrate owned (website, social media accounts), earned (publicity) and paid media.
Professional services firms are finding it increasingly difficult to reach and engage their desired audiences. Paid media is worth the investment. Open your mind to native advertising, sponsoring content on Twitter and LinkedIn, and paying for your content to be placed and promoted.
That said, be careful about your use of content aggregators – businesses that gather other people's content and then republish and/or distribute it via syndication. Aggregators were initially attractive to professional services brands as they helped them to amplify their content's reach and build backlinks to their websites. Lately, the perceived disadvantages of content aggregators are starting to outweigh the benefits. Writing for Business2Community, Ruchika Sharma lays out the cost: content aggregators can cannibalise your website's subscriber base, negatively impact your brand visibility, and impede your ability to forge a deeper relationship with your target audience.
7.  Amplify your content from the inside out
Paid media, including commercial relationships with influencers, is one way to amplify your content's reach. Another way is to harness the power and influence of your workforce via an employee advocacy program.
Employee advocacy programs are an example of word-of-mouth marketing. They are designed to motivate and empower employees to share company-branded messages and marketing content with their personal networks, largely via their individual social media accounts.
Word-of-mouth is the most effective form of marketing. As consumers, we are far more willing to trust and act on recommendations from people we know, than we are to act on branded messages or any other form of paid media. This also applies to B2B purchases. After all, business buying decisions are, for the most part, made by humans.
An #EmployeeAdvocacy program will amplify your #content from the inside out | #contentmarketing https://t.co/dUW3Mkfsqa pic.twitter.com/l9fB5CPpF6

— Market Expertise (@MarketExpertise) April 17, 2018
An employee advocacy program should be a priority for every professional services firm because it can: