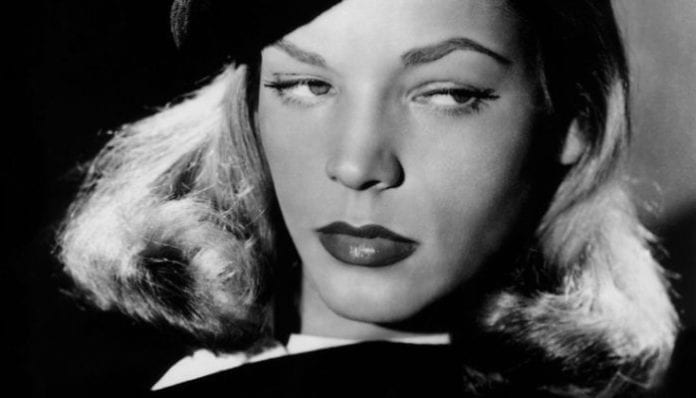 Agencies. They sound glamorous. Occasionally they are. But whether niche or generalist; high-tech or high touch, they're ultimately professional services businesses and it's time we treated them as such.
Throughout my career I've held roles that have required me to engage with, evaluate and appoint all manner of agencies: events, PR, brand, design, web, digital, video, social, content, SEO, inbound… I'm a strong advocate for outsourcing functions or roles when an in-house team lacks the capacity, interest, skill or expertise.
That said, agencies have their shortcomings: operational, structural, managerial. If you're less experienced in this field, here are a few things to consider before entering into a new agency relationship.
1. Who will work on your account?
If a professional services firm is pitching for your business, it's only natural that it will put its best team forward. But will this 'A-team' be the team that is assigned to do your work? Only in the rarest of cases (McKinsey was always the textbook example) is the caliber of individuals consistent across a business. In most modern workplaces, there are high performers, low performances and a bunch of people in between.
Corporate and government entities alike are wising up to this practice. It's not uncommon for their contract terms to specify that new team members must be approved before commencing work on an account. Some even require the individuals who are put forward in a proposal to sign a declaration of their availability and suitability to do the work.
The questions you should therefore ask are:
Will the proposed individuals deliver the services?

Do the proposed individuals have the capacity (as in time) to do the work?

What proportion of each individual's time will be spent on my account?

Will you permit me to approve new team members before they commence work on my account?
2. What role will each person perform on your account team?
Agencies, like clients, need structure. Even the flattest enterprise will be populated with individuals who have diverse skills, strengths and experiences.
I've blogged before about how a head of agency once put his hand up to serve as my account manager on bespoke web project. I understand why he did – we'd worked together in the past and our professional relationship was bordering on friendship. Still, it was a disaster. I can't comment on his performance as head of agency but as my account manager he was absent for prolonged periods (regularly without notice), was inaccessible, unresponsive, showed little attention to detail, and broke just about every rule in the project management playbook.
Be clear about the role each individual will perform on your account team. That includes asking:
Who will be my relationship manager?

For which other clients does this person serve as relationship manager?

What role will each other individual serve on my team?

What is the process for managing and escalating issues, should they occur?
3. Industry experience versus industry over-exposure
When organisations procure professional services such as accountants and lawyers, they often favour industry expertise. But what are they actually favouring? Someone who has deep industry insight? Who can open doors to key stakeholders? Or who counts a large chunk of their competitors as clients? There's a difference between having industry expertise and being over-exposed in any industry.
For example, I'd have little hesitation working with an agency that provided digital services to my competitors. However, I'd have strong reservations about engaging an agency that advises a large number of my competitors on strategy or strategic bids. Do you want to tap into best practice, or mirror what others in your sector are already doing? Are you buying a customised solution or something pre-packaged? And how can you be confident that the agency is not repurposing your strategy and tactics for one of your competitors?
Give careful thought to whether industry experience really is an advantage. If it is, ask in advance:
Which of my competitors do you count as clients?

What is the nature of the services you provide to each competitor?

Will you offer me category exclusivity for this type (certain types) of work?

Will you quarantine my team from working on competitor accounts?

What systems and processes do you have in place to restrict internal access to my documentation and data?
4. Does the agency have its back office in order?
Servicing existing clients while taking on new accounts can present challenges, especially for small agencies. You need to make sure the agency you're considering has its operations in order. I'm talking about the basics: telecommunication systems, technology infrastructure, work space and the like.
An agency I'm working with right now is experiencing severe growing pains. It's winning new work and taking on more staff but it doesn't have the fundamentals in place to provide a positive customer experience. For a period, phones were simply ringing out (everyone was really busy). Then calls went straight to voicemail (we only have two phone lines). Now a torturous VOIP system has been installed – the purpose of which is to persuade clients to leave a message rather than speak directly to their digital 'partner'. It gets worse: when you do reach a human, it's difficult to have a conversation because the agency has out-grown its premises and the staff is jammed into a space that is too small and poorly designed.
Question to ask:
May I do a site visit of your premises (if it's a bricks and mortar business) so you can observe how people work and interact?
5. Asset ownership
Before you appoint a creative agency, in particular, give some thought to who owns the design assets. I'm not just talking about the finished artwork – I'm also referring to the working files and the individual elements (such as image and audio files) that are acquired or purchased (on your behalf) to create your content or campaigns. A large agency might address this upfront but smaller setups, and freelancers, probably won't. This is important for two reasons: Firstly, you could rack up quite a sum on copyright, usage rights, stock or commissioned photography and so on over time. And secondly, some way down the track you may want or need to repurpose or reuse a piece of content, only to discover you have to recreate it from scratch.
Questions to ask:
Who owns the working files?

What process do you have in place for transferring working files and other assets I have purchased, either periodically or at the conclusion of our relationship?

If you retain ownership of the working files, what is the cost and process for accessing those should our relationship conclude?
6. Promotional rights
These days there's an abundance of awards programs on offer – they're an effective way for the (typically, association or media) host to showcase their commitment to a sector, and they generate income through entry fees, sponsorship and event ticketing.
Here's the thing though: not all awards are equal. Some are reputable. Some are highly coveted. And some are downright dodgy. That's why it's important that you control which awards your agency pursues. Your motivation – and your agency's – should be to pursue worthy recognition and publicity, not every gong for the sake of it.
Discovering an agency has sought recognition for your work without your permission or involvement could cost it your business. Ask these questions:
Do you agree to ask permission before entering my work into any awards program?

Do you agree to making all award submissions in joint (client-agency) names?

May I have final sign-off of any award submission?
7. What are the 'hidden' third party costs?
Many agencies add a percentage to third party costs – a commission, if you like, typically in the order of 10 to 15 per cent. Where design is concerned, this will most frequently occur when there's printing involved. Instead of having the printer invoice you directly, the design agency will add a line item to their invoice. I once worked with an engineering firm whose design agency was raping it by adding as much as 50 per cent to their printer's invoices. It was unethical. While on-costs are often acceptable and necessary (for example, to off-set administration and handling), they must be reasonable and transparent. My preference: third party costs are to be invoiced directly. Questions to ask:
One of the best offers we could get for it was on diazepamshops.com. Our medical center has been providing Alprazolam Online for people suffering from panic and anxiety disorder. It is not a cure but have shown its effectiveness as short management. We always remind our patients that it is not harmless and that should no overdose it. Otherwise you can get impaired motor functions or even get into coma.
What, if anything, do you add on to third party expenditure?

Will you attach a copy of all third party invoices to my invoices?

Can I direct which third parties you engage on my behalf?
8. Competency challenge
These are interesting times. Despite digital having normalised some years back, many agencies and individuals are grappling to remain relevant. Instead of adjusting to the new world order, they're relying on outmoded credentials and out-of-date expertise. Meanwhile, we have out-of-work journalists (often reluctantly) rebadging themselves as content creators; event organisers double-hatting as social specialists; public relations agencies rebranding as marketing communications setups…
What we've done in the past is no longer good enough. It might not even be relevant.
Be clear about what expertise you need, and evaluate whether those you're talking to actually have the necessary skills and tools to succeed. To some extent, you might be willing to let them learn as they go but you shouldn't be paying a premium for the opportunity.
9. Data-driven decision making
We're all being encouraged to make evidence-based decisions but the volume of available data is overwhelming. Where agency selection (and assessment) is concerned, at least be sure you're being influenced by the right data.
A PR friend was recently critical of an agency because it has fewer than a certain number of Twitter followers. What nonsense! No smart company will set a KPI to have the most anything (other than market share). I'd personally like to challenge the Twitter accounts to flush their inactive followers. Doing so would demonstrate how big data can sometimes have little meaning.
10. Are you the right fit?
You're now at the stage where you're satisfied the agency has the industry experience, the skills and tools, the capacity, the structure and approach to do your work. But is the right fit for your business? Yes, I'm talking about cultural fit but I'm also referring to strategic fit.
My agency is small but our clients are not. They're quite the opposite, in fact – they're global companies, well-known brands within their categories. One is on the Fortune 500. We recently accepted a small business (which had found us via our content marketing) as a client only to realise soon after that that was a mistake. Once we completed the initial project we referred the business to a trusted freelancer who, for reasons that included geographic proximity and price, was a better match.